The Munsters Today was a second TV series made to reboot The Munsters into popular culture. It featured none of the original cast members of The Munsters, even though Fred Gwynne was offered the part of Herman Munster for the TV series (which he turned down). Al Lewis wanted to reprise the role of Grandpa for the series but he was denied and Howard Morton filled the part instead
The Munsters fall into a 20 year long sleep in 1966 after one of Grandpa's inventions puts them into an ageless sleep by accident. Finally in 1988 a group of developers who want to demolish the
Munster Mansion
stumble into Grandpa's lab and wake the Munsters up. The Munsters then have trouble fitting in a different time and the different culture of the 1980's.
Episodes Season 1 (1988-1989)
Edit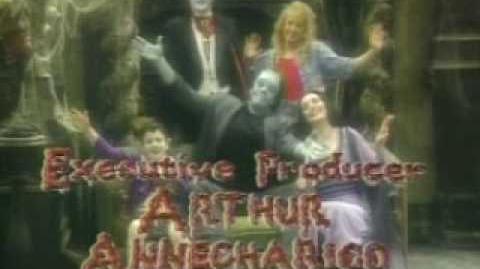 Ad blocker interference detected!
Wikia is a free-to-use site that makes money from advertising. We have a modified experience for viewers using ad blockers

Wikia is not accessible if you've made further modifications. Remove the custom ad blocker rule(s) and the page will load as expected.